Frequent ground blizzard conditions are expected across the eastern portions of the region today, as winds of 35 to 50+ mph continue well into the afternoon. Significant drifting snow may make travel impossible in some areas. Lower portions of the Interstate 29 corridor may not see widespread whiteout conditions, but significant impacts with periods of very low visibility and widespread drifting snow are still expected, especially in open areas. Conditions gradually improve west of Interstate 29, but areas of blowing and drifting snow will still make travel dangerous in open areas.
In addition to the light snow, areas of light freezing drizzle are possible tonight through midday Sunday. While most areas could see brief periods of freezing drizzle, areas south of I-90 have the greatest risk of accumulating a light glaze of ice, which could impact travel with slippery roads.
We urge you to continue to monitor the forecast for the weekend, as a variety of winter weather hazards may impact the region. There is still much uncertainty with this potential winter storm, but consider having a backup plan in place, should your route be impacted.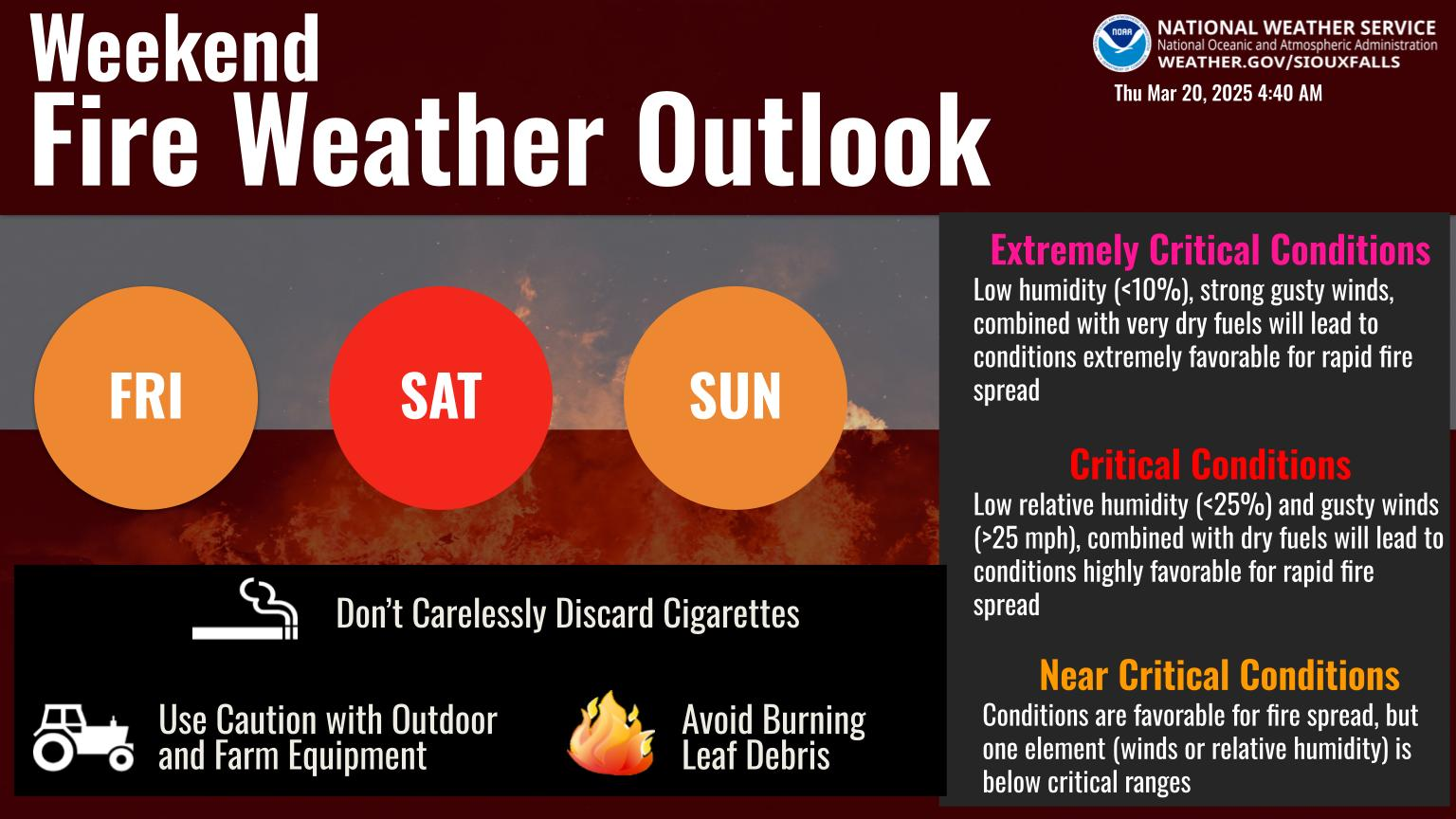 Strong north-northwest winds, possibly gusting as high as 45 to 50 mph or more, will bring a potential for blizzard conditions to eastern parts of the region late Saturday night and Sunday. If you have travel plans during the latter half of the weekend, closely monitor the latest forecasts and consider altering your plans if necessary.