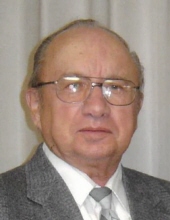 Elra "Al" Kruger, age 80, passed away on Monday, January 9, 2017, at the Crossroads Care Center in Worthington, MN.
Funeral services will be held on Saturday, January 14, 2017, at 11:00 a.m., at Indian Lake Baptist Church, rural Worthington, MN, with Pastor Jonathan Larson officiating. Burial will be in Indian Lake Baptist Cemetery. Visitation will be held on Friday, January 13, 2017, from 5:00 p.m. to 7:00 p.m., at the Benson Funeral Home in Worthington and also one hour prior to the service at the church.
Benson Funeral Home in Worthington is in charge of the arrangements.