An intense winter storm centered across eastern Iowa will continue to wrap snowfall back into the area today, and will keep winds gusting from 40 to 60 mph into early afternoon. Worst conditions today will be found across southwest Minnesota, northwest Iowa, northeast Nebraska and extreme southeast South Dakota, where travel will be difficult, if not impossible due to blowing and drifting snow. Winds should start to slowly decrease during the afternoon as snowfall begins to taper off, allowing blizzard conditions to improve toward evening. Conditions will be better heading west of Interstate 29, but with the strong winds spotty blowing and drifting snow will still make travel dangerous in open areas.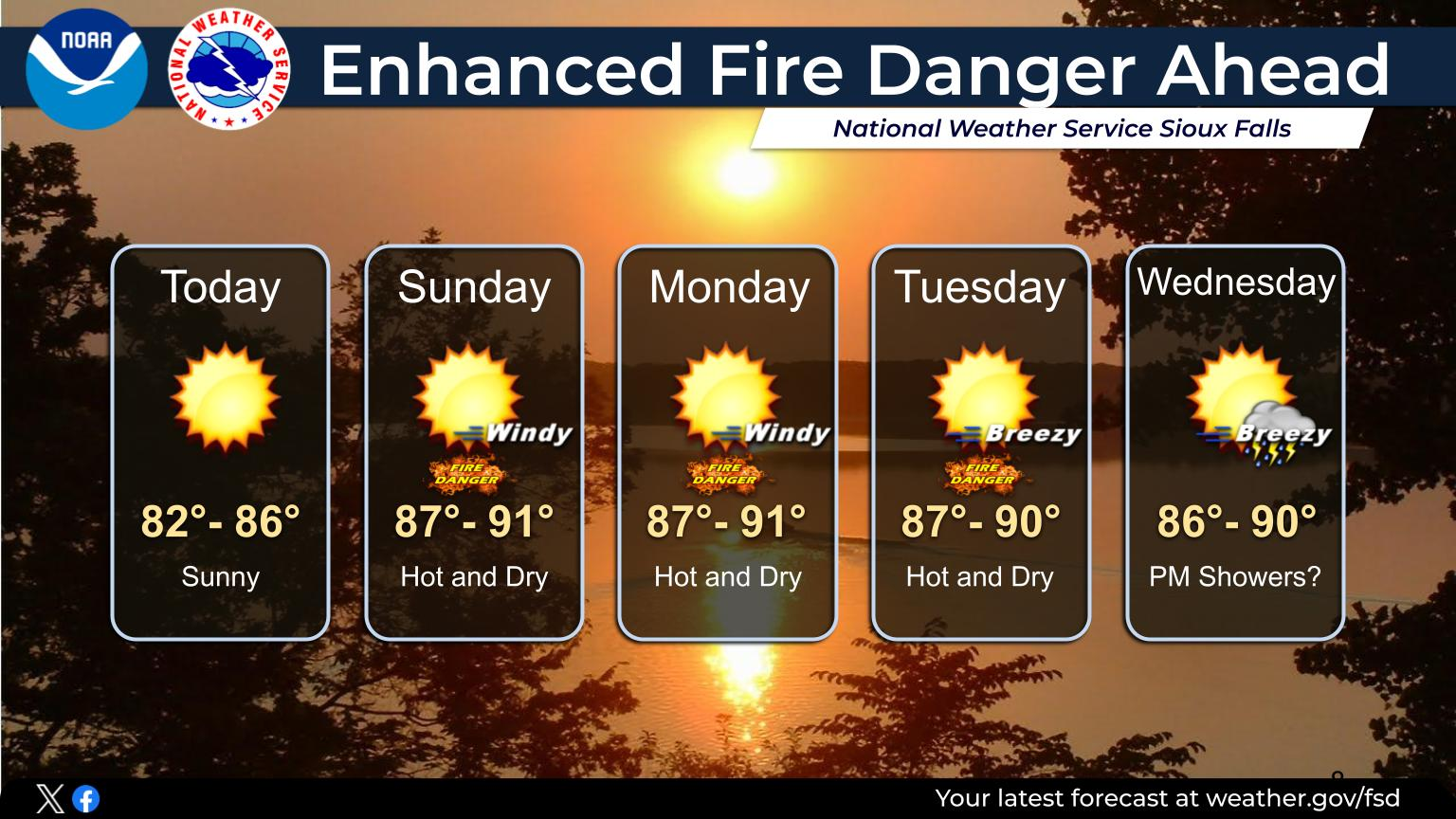 Impacts from high winds will continue today, with occasional wind gusts from 40 to 60 mph through the midday hours. Winds should gradually decrease this afternoon, with a marked decrease this evening.
…BLIZZARD WARNING REMAINS IN EFFECT UNTIL 6 PM CST THIS
EVENING…
* WHAT…Blizzard conditions. Additional snow accumulations of 1
to 3 inches. Winds gusting as high as 60 mph.
* WHERE…Portions of east central South Dakota, northwest and
west central Iowa and southwest Minnesota.
* WHEN…Until 6 PM CST this evening.
* IMPACTS…Plan on slippery road conditions. Patchy blowing
snow could significantly reduce visibility. The hazardous
conditions could impact the morning or evening commute. Strong
winds could cause tree damage.
PRECAUTIONARY/PREPAREDNESS ACTIONS…
Travel should be restricted to emergencies only. If you must
travel, have a winter survival kit with you. If you get stranded,
stay with your vehicle.
The latest road conditions for the state you are calling from can
be obtained by calling 5 1 1.