Northwest Iowa — A major storm system, potentially historic, will move the the northern US on Wednesday. Here are the key points for the storm as it moves through.
Lyon-Osceola-Dickinson-Sioux-O`Brien-Clay-Plymouth-Cherokee-
Buena Vista-Woodbury-Ida-Dixon-Dakota-Gregory-Charles Mix-Douglas-
Hutchinson-Turner-Lincoln-Bon Homme-Yankton-Union-
235 PM CST Tue Dec 14 2021
…HIGH WIND WARNING REMAINS IN EFFECT FROM NOON WEDNESDAY TO
MIDNIGHT CST WEDNESDAY NIGHT…
* WHAT…Southwest winds with gusts up to 65 mph will develop in
the afternoon then turn westerly at night. The highest threat
for very strong winds will be late afternoon into the evening.
* WHERE…Portions of south central and southeast South Dakota,
northeast Nebraska and northwest and west central Iowa. This
includes the Tribal Lands of the Yankton Sioux Tribal Nation.
* WHEN…From noon Wednesday to midnight CST Wednesday night.
* IMPACTS…Damaging winds will blow down trees and power lines.
Widespread power outages are expected. Travel will be
difficult, especially for high profile vehicles.
PRECAUTIONARY/PREPAREDNESS ACTIONS…
People should avoid being outside in forested areas and around
trees and branches. If possible, remain in the lower levels of
your home during the windstorm, and avoid windows. Use caution if
you must drive.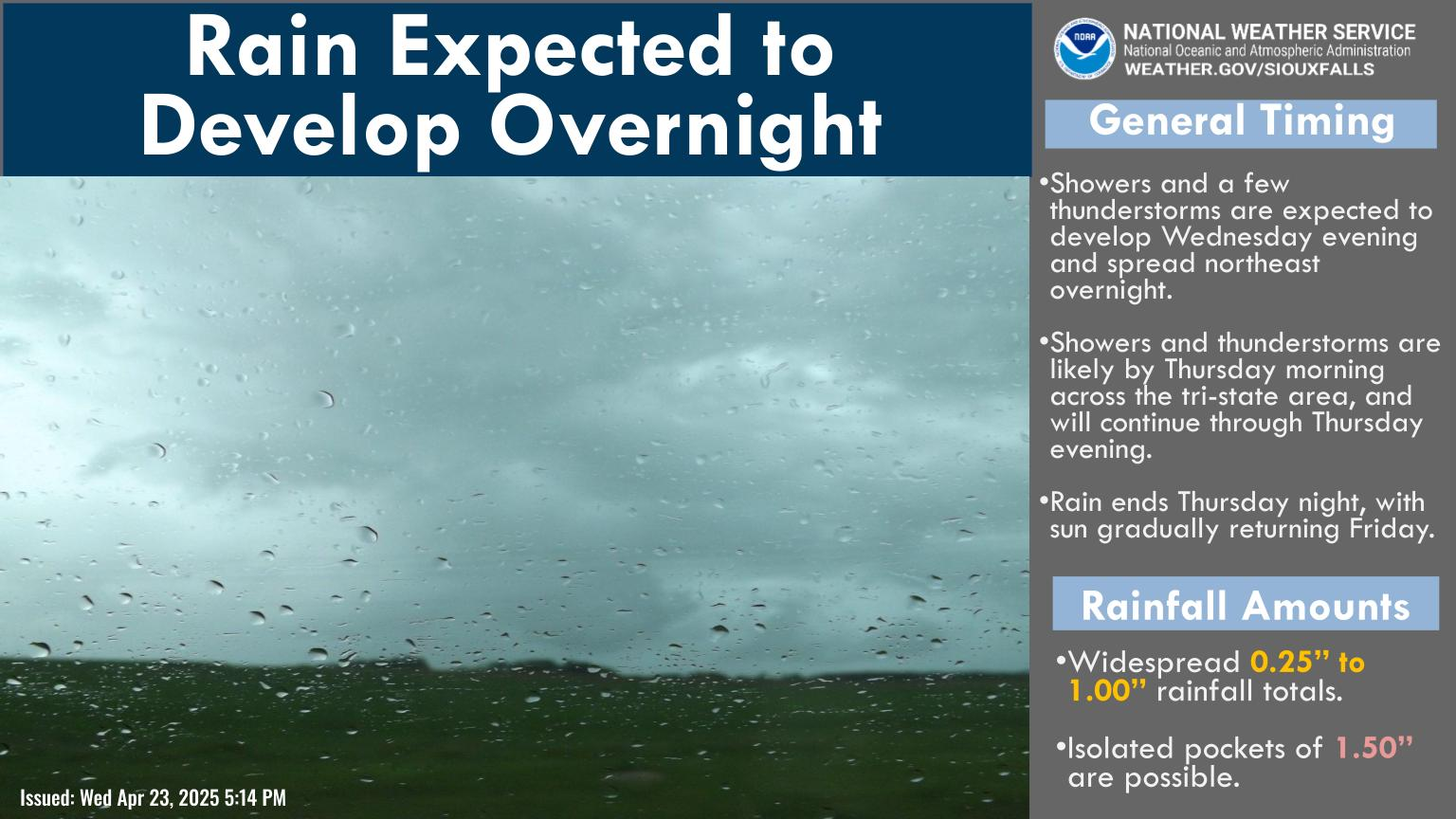 In addition to strong winds, severe weather, and above normal temperatures, we'll see snow on the backside of this system. There remains some uncertainy on where snow may form due to the intense nature of this system, but signs point to the potential for upwards of 2-3 inches of snow by midnight Thursday. Also, crashing temperatures will lead to flash freeze potential in many areas.