Northwest Iowa — A wintry system will bring accumulating snowfall to much of the region early this week.
In addition to light snow today, could see patchy freezing drizzle develop along and southeast of a line extending from Windom to Sheldon.
...WINTER WEATHER ADVISORY NOW IN EFFECT FROM 3 PM THIS AFTERNOON
TO 6 PM CST TUESDAY...

* WHAT...Mixed precipitation expected. Total snow accumulations
  of 1 to 3 inches and ice accumulations of a light glaze. Winds
  gusting as high as 35 mph.

* WHERE...Portions of northwest Iowa and southwest Minnesota.

* WHEN...From 3 PM this afternoon to 6 PM CST Tuesday.

* IMPACTS...Plan on slippery road conditions. Patchy blowing
  snow could significantly reduce visibility. The hazardous
  conditions could impact the morning or evening commute.

PRECAUTIONARY/PREPAREDNESS ACTIONS...

Slow down and use caution while traveling.

The latest road conditions for the state you are calling from can
be obtained by calling 5 1 1.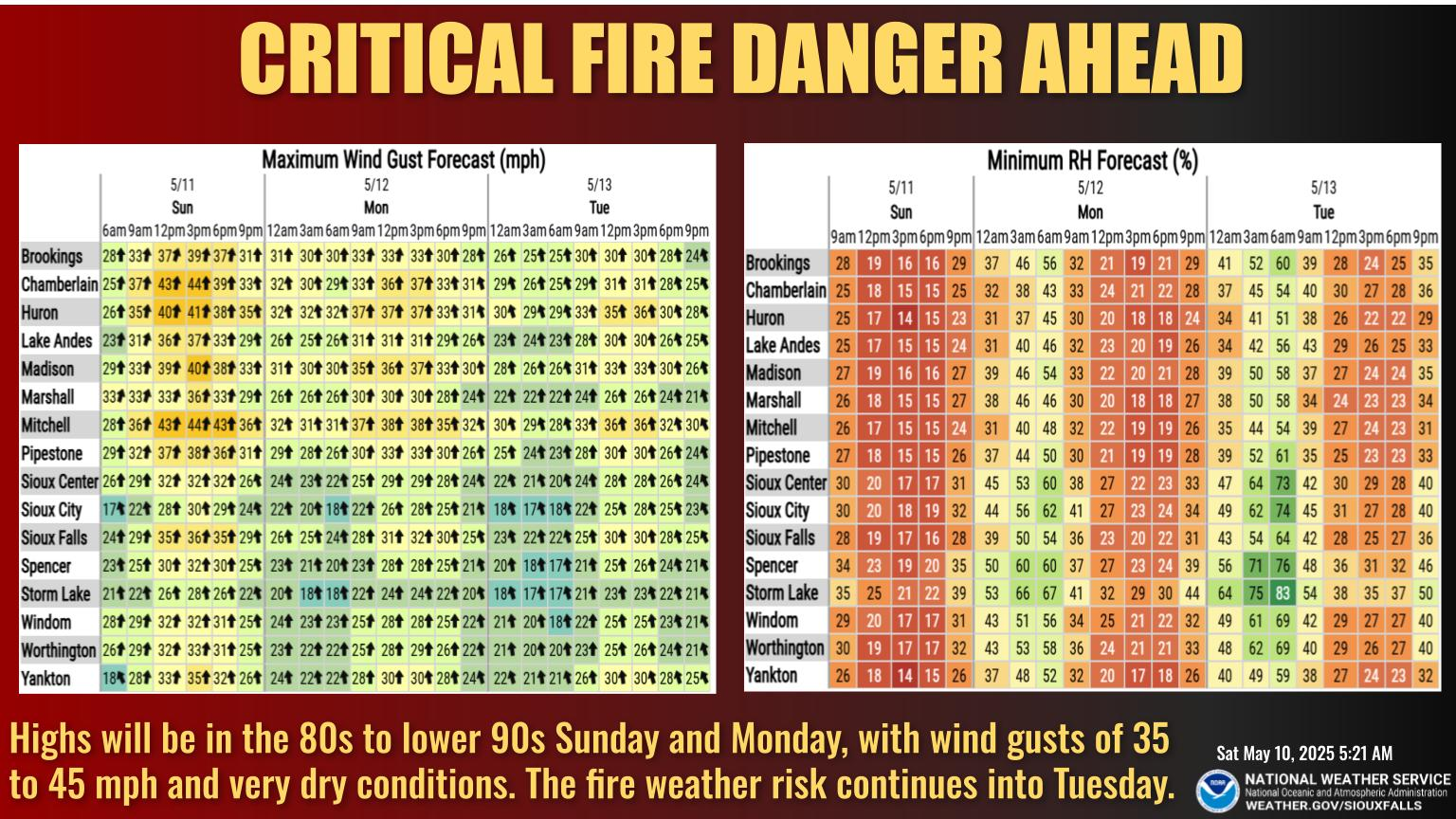 Snow coverage will become more widespread tonight through Tuesday, with periods of moderate snow likely to occur in areas east of I-29. In addition to slick roads and sidewalks, expect breezy northeasterly to northerly winds to result in blowing/drifting snow and periods of reduced visibilities. So remember, "Ice and Snow, Take it Slow"!
Brisk northeast to north winds and much colder temperatures will result in dangerous wind chills between -35° to -25° for much of the upcoming week.