Northwest Iowa — Bad news for mild weather fans.
It's cold now, but even colder air will settle in for late week and the weekend. The coldest air will settle in following several periods of light snowfall which could total up to around a couple inches through the Missouri River valley with amounts gradually tapering off heading north/east to less than an inch north of Interstate 90. Dangerous wind chill will be an issue throughout the week, but especially late Friday night through the weekend, when readings will drop to as cold as 30 below to 40 below zero. Be sure to take appropriate precautions if spending time outdoors, and remember the impact of the extreme cold on your pets.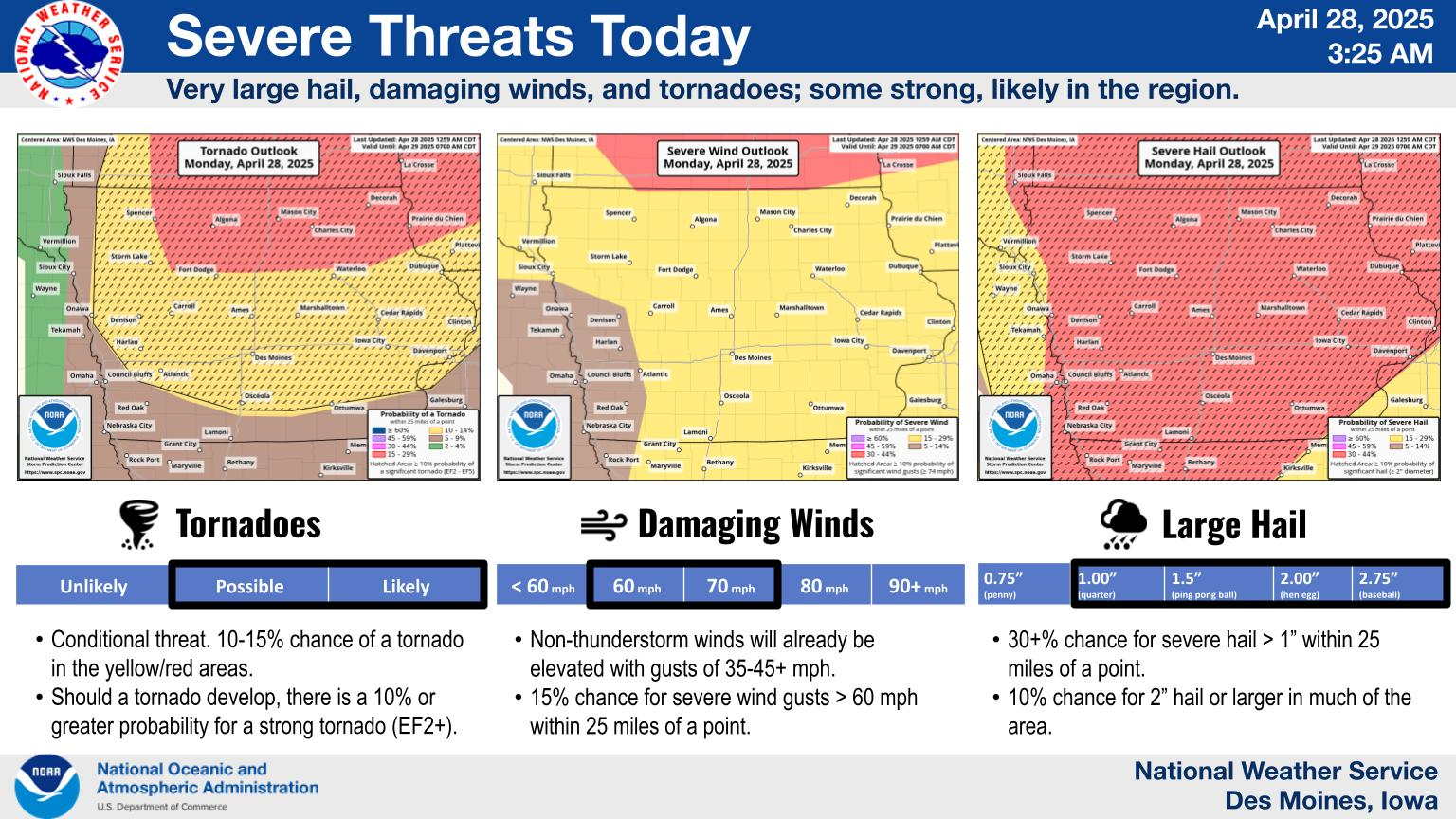 Temperatures today will rise above zero during the afternoon, but will still remain well below normal. Wind chills will become problematic across northern Iowa overnight and Thursday morning. Temperatures Thursday afternoon will then be cooler. Thursday night into Friday morning, wind chills will be problematic across most of the state. Even lower wind chills are expected into the weekend. In addition to the cold, multiple rounds of snow showers are possible. Full forecast at weather.gov/desmoines
Multiple rounds of snow are forecast over the next 3 days. Today's snow will be light, just a few hundredths possible mainly for south and southeast Iowa. Thursday, up to an inch is possible in west-central and northwest Iowa. Friday is shaping up to the day with the highest accumulations, mainly for central and south-central Iowa. Minor travel impacts possible on Friday. There is some uncertainty with the forecast. Please visit weather.gov/desmoines for the latest forecast updates.