Widespread snowfall is expected throughout the day, with most locations seeing several inches of accumulation by this evening. Forecast snow totals range from 1 to 3" inches near Huron SD to 6 to 10" from Yankton SD to Jackson MN. Take extra precautions if driving, as slick roads and reduced visibility will make travel more difficult.
Moderate to heavy snowfall of 6 to 8″+ remains anticipated over portions of northwest and northern Iowa. Throw in the potential for some light icing and strong northerly winds gusting in excess of 40 mph and you have a recipe for some highly uncomfortable conditions, including the potential for tree damage and isolated power outages. Further to the south and east, snow amounts will quickly taper off and give way to mainly cold rain, some light icing, and thunderstorms further to the south. The strong northerly winds will also drop temperatures through the day for many. Unfortunately, it shapes up to be a day best spent inside across the state.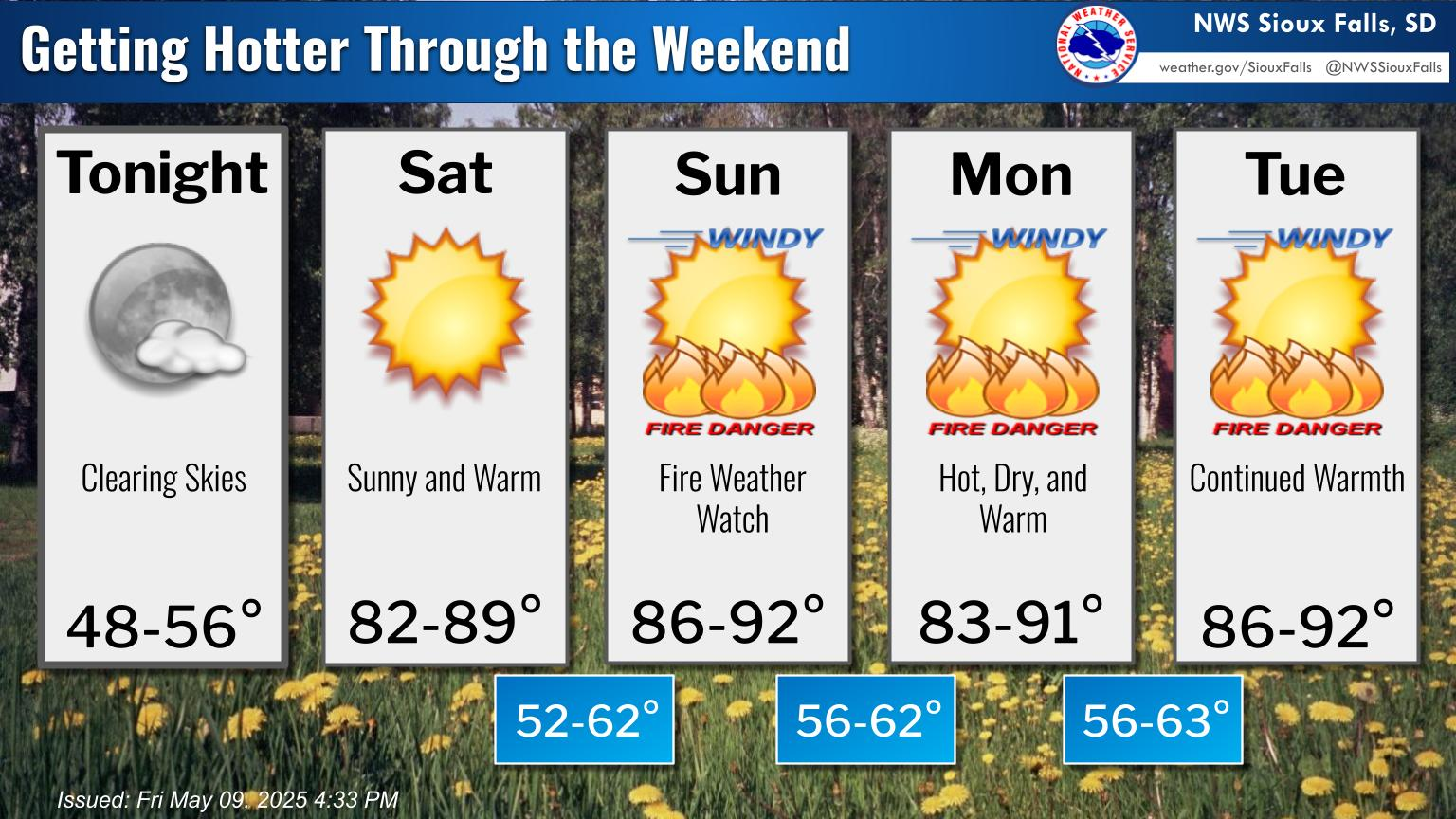 Snowfall end times will vary across the region, but most locations will see snow end by sunset. After snow ends, a cold Canadian air mass will move into the region. The cold air sticks around all week, with temperatures 15 to 20 degrees below seasonal averages. Bundle up if spending time outside!