Robert "Bob" Roede age 80 of Sibley, Iowa died Friday, August 11, 2023, at Country View Manor in Sibley.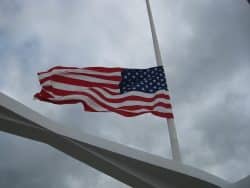 Memorial services will be 11:00 AM, Thursday, August 17, 2023, at First Presbyterian Church in Sibley with Reverend Peter W. Wagner, officiating.
There will be military honors after the service outside the church by George E. Mudge American Legion Post No. 324 and William F. Allard VFW Post No. 7373.
Visitation will be Wednesday, August 16th from 5:00 to 7:00 PM with the family present at Jurrens Funeral Home in Sibley, which is in charge of the arrangements for Bob Roede.