Doug Rahfaldt, age 76, of Sibley, died Friday, May 26, 2023, at the Avera McKennan Hospital in Sioux Falls, SD. 
There will be no services.
The Jurrens Funeral Home is in charge of the arrangements for Doug Rahfaldt.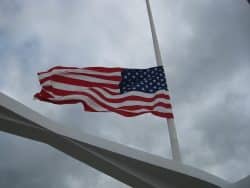 Douglas Dean Rahfaldt was born on January 31, 1947, to Lloyd and Marie (Lins) Rahfaldt in Sibley, IA.  He attended Sibley schools and graduated in 1965.  He worked for AMPI and Osterman Construction before entering the U.S. Army in May of 1966.  He served one year in Vietnam and was honorably discharged in May of 1968.
Doug returned to Osterman Construction. He married Helen Breuer on November 20, 1970.  To this union, four children were born. Doug and Helen farmed and drove the school bus together for Sibley-Ocheyedan Community Schools. Doug enjoyed fishing, farming, and especially his family.
He is survived by his wife of fifty-two years, Helen Rahfaldt of Sibley, IA; four children, Andy Rahfaldt of Sibley, IA, Marne (Mike) Schiphoff of Sanborn, IA, Mike Rahfaldt of Cape Town, South Africa, and Jed Rahfaldt of Sioux Falls, SD; five grandchildren, Jordan Schiphoff (fiance Gabbie Sorrentino), Cade Schiphoff (fiance Madi Rouse), Kylee Schiphoff, Julienha Levine, and Remi Eeckhout; two brothers, Don Rahfaldt of Le Mars, IA, and Jim Rahfaldt of Sioux Falls, SD; brother-in-law John (Myra) Breuer of Rock Rapids, IA.
He was preceded in death by his parents and sister-in-law, Julie Rahfaldt.