Journey to Bethlehem
- December 10, 2022 @ 1:30 pm

-

- December 11, 2022 @ 5:30 pm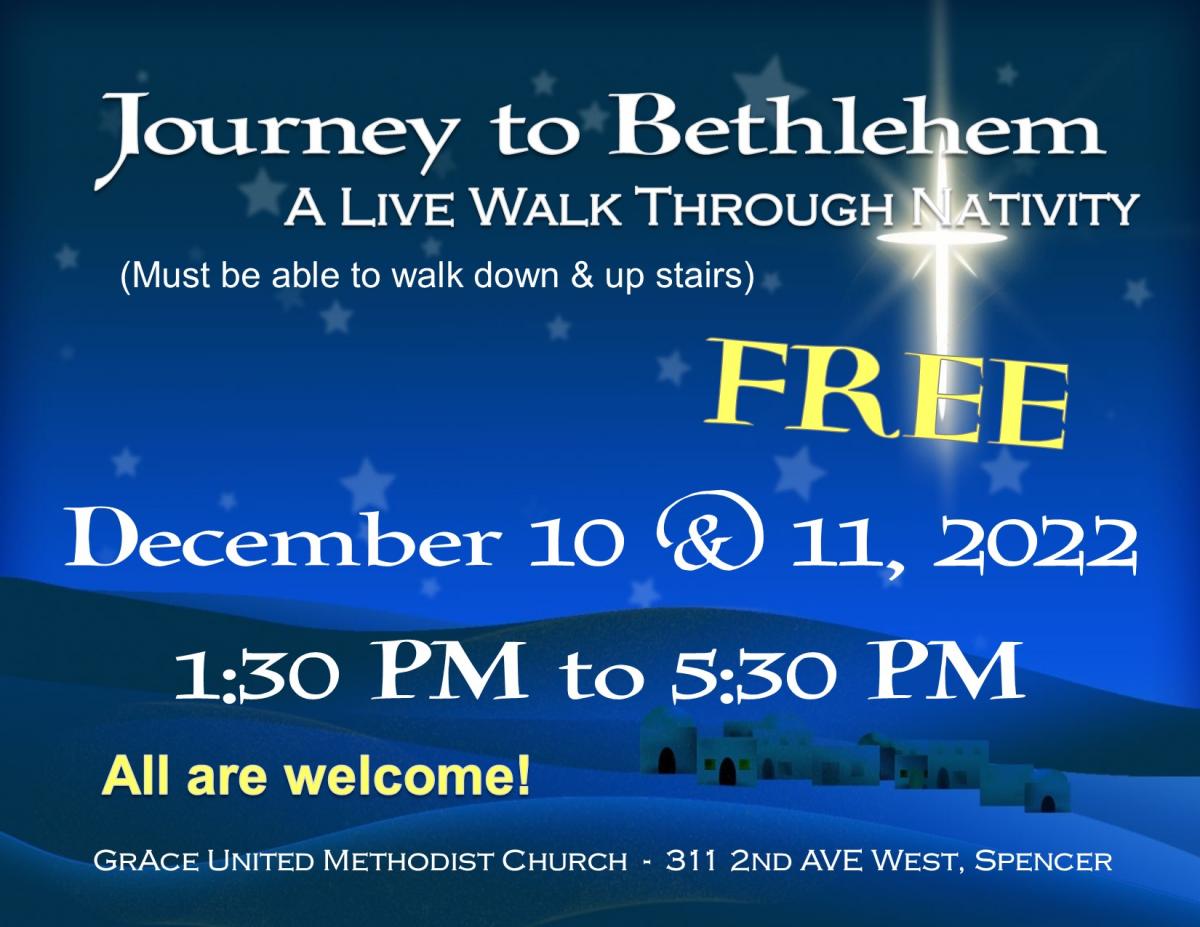 Mark your calendars now to make Journey to Bethlehem part of your Christmas preparation and festivities.  Grace United Methodist Church in Spencer Iowa is hosting "Journey to Bethlehem" on December 10th and 11th from 1:30-5:30 pm.  A cast of approximately 100 people will give guided tours to hear ancient prophesy, shepherds tending their flocks, King Herod's Court, the town of Bethlehem, and an unassuming inn and stable.  You will be delighted to see the real animals, smell the bread baking and hear the chatter of a rumor in the ancient village of Bethlehem!  
Come and imagine what life was like centuries ago when God sent His Son to be our HOPE!
Take the time to share this great and precious story with your children, grandchildren and neighbors.  This guided tour takes approximately 40 minutes and includes stairs.  This is a free event and for all ages!