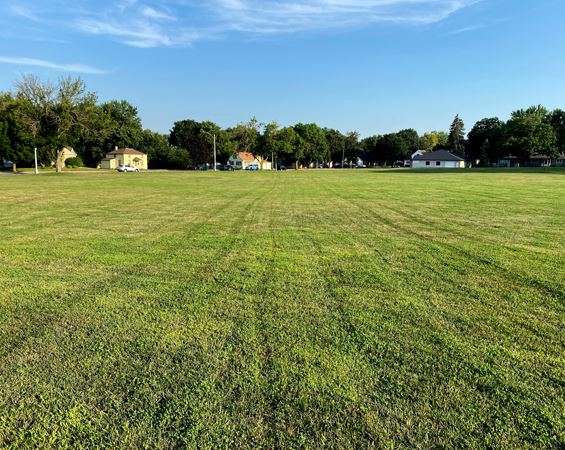 Sioux Center, Iowa — If you've been in Sioux Center recently, you may have seen marker flags on the former Sioux Center Hospital property along Highway 75, and wondered if someone was buying it.
The answer is yes. According to City of Sioux Center officials, a development group is purchasing the property, which is owned by the City. The group wants to create a new professional office area there.
You may remember that Sioux Center Health moved to a facility on the eastern edge of Sioux Center on B40 in 2014. About two years later, there was a deal in the works for Hy-Vee and the City to swap properties, but that fell through, and the property in the heart of the city has remained vacant ever since.
The Sioux Center City Council approved the sale of the lot to RMK Properties recently. The anticipated plan for the property is to construct a professional office complex, to be the home of Kroese & Kroese PC, as well as future retail or office space on the 3.7-acre site, according to Sioux Center officials.
Sioux Center Development Director Dennis Dokter says that it will be good to have this property developed and it will enhance the professional and retail space along the Highway 75 corridor. He says, "This will have a big impact on moving our main street corridor toward a retail and professional office corridor."
Dokter noted that the site RMK Properties is purchasing is established to be a brownfield site, which allows the developer to be eligible for brownfield redevelopment tax credits.
He says that his understanding is "If we move forward with the sale of this property, the developer would start soon."